Below are whitelisting instructions to make sure you receive my emails.
I promise–this is easy. It takes maybe 30 seconds.
Two quick points:
If you're using a service other than Gmail, please use this site to find your provider and follow the instructions.
If you are using Gmail, keep reading, but you need to do this in a web browser, not an app.
Step 1: Click the three dots in the upper right and choose "Filter messages like these."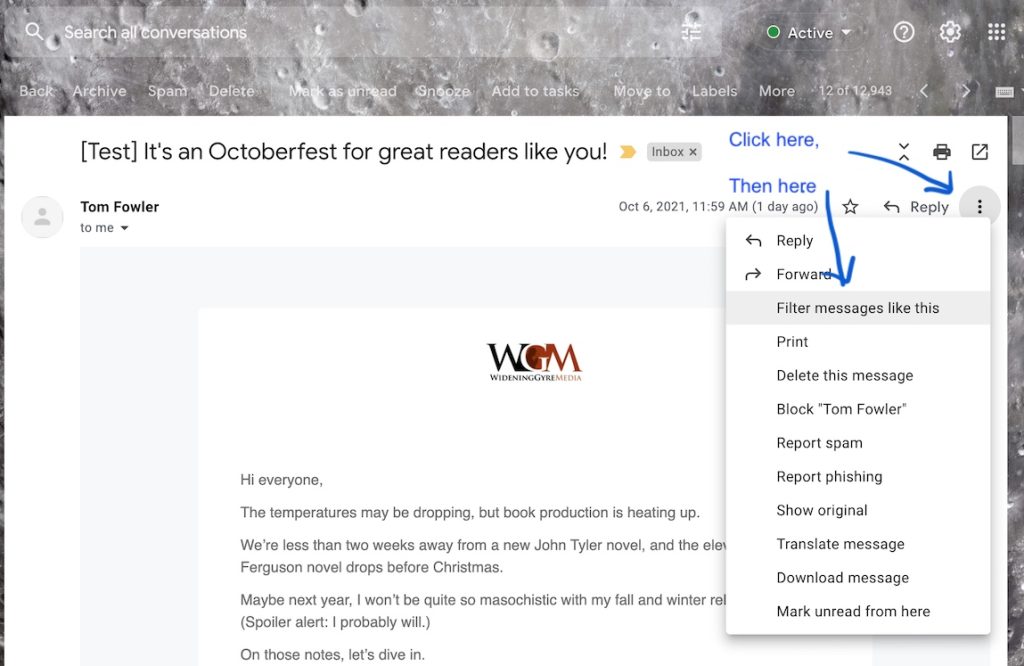 Step 2: Make sure the email address says "tom@tomfowlerwrites.com" and click "Create filter."
Step 3: Choose three options on the list: "Never send it to spam," "Categorize as" (choosing "Primary" from the drop-down), and "Also apply filters to matching conversations." Click "create filter" again to finalize your choices.
Bask in my skill with drawing arrows!
Boom! You're done. Now, you can enjoy the emails you signed up to receive. Thanks for being a reader and subscriber.